"Salt, Sugar, & Fat: How the Food Giants Hooked Us"
I've been listening to the book "Salt, Sugar, & Fat: How the Food Giants Hooked Us" by Michael Moss in my car for the past few weeks. I spend about an hour a day in the car with my commute to school. I've always used this time for personal development. I usually listen to nutrition & health podcasts to pass the time & learn a little while I'm stuck in traffic. I decided to expand my horizons into audio books. It's awesome! I really look forward to my time in the car, & it makes the time pass quickly.
It's no secret that a passion & hobby of mine is nutrition. I actually enjoy reading these books & learning all that I can so I can be a better teacher to both my adolescent & adult students. The fact that the food industry puts salt, sugar, & fat into all of our foods to make us crave them & become addicted to them is not brand new information. I teach this as the major reason why "once you pop you just can't stop." Junk food is addicting…sugar is addicting. According to the documentary Fed Up (which I show as part of my curriculum) sugar is 8x's as addictive as cocaine. Yup, you read that right. The same parts of the brain that light up with cocaine light up with sugar. But I was curious as to how this basic information could be an entire book. What else would I learn about the processed food industry? Turns out, a lot.
The author, Michael Moss, takes us behind the scenes in the food industry to the labs where these food-like substances are created. I knew that the industry employed food scientists (not chefs) to create these processed foods. What I didn't realize is that they also have mathematicians on staff. Apparently you can create algebraic formulae to calculate the "bliss point" of foods or figure out the best "mouth feel" of a product. The bliss point is the range where the amounts of salt, sugar, & fat are most pleasing to the consumer. Companies know that they can save money by finding & using the lowest amounts of products in that range.
Mouth feel is the reason Sunny D has canola oil listed as an ingredient. Without the canola oil, Sunny D would just taste like water. The oil gives it the mouth feel like it is actually juice. And with the pictures of fruit on the front of the package, it's no wonder parents buy this thinking it's juice & they are making a decent decision for their family. It's also way cheaper than actual juice.
I also thought that salt was primarily used as a preservative. But as it turns out salt is a major player in the taste of these products. Without salt these processed foods taste disgusting, bitter, & tinny salt hides these incredibly well. Let's not forget about the new flavor I learned about called WOF: warmed over flavor. Apparently WOF happens when meat gets processed and reheated like in soup. So adding a boatload of salt masks the nasty taste. Yummy.
How Cooking Can Change Your Life
I remember watching a 20 minute video of Michael Pollan (author of Omnivores Dilemma) where he talked about how as a society we are just not cooking anymore. According to Pollan, rates of home cooking have fallen by 50% since the mid 1960's. In America we spend approximately 27 minutes cooking with only 4 minutes cleaning up. I don't know about you, but when I cook dinner it takes me a lot longer than 4 minutes to clean all the dishes and pans. But if my "cleaning up" really means crumpling up a pizza box & tossing out the paper plates you can see that it's not really cooking after all.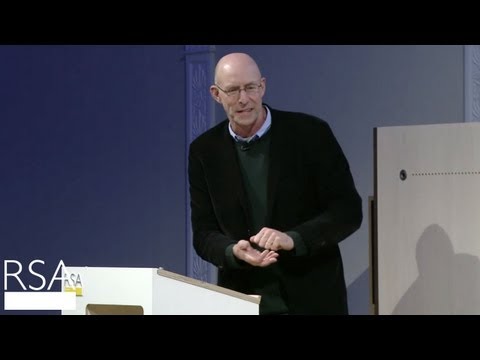 If you have the 20 minutes to spare, I highly recommend watching this. But if you don't have the time I will give you the ultimate message: as rate of home cooking decline, the rates of obesity increase. My favorite quote of the video is this:
What matters most about ones health was not necessarily the nutrients, good or bad, that you were consuming or staying away from, or even the calorie counts. But what predicted a healthy diet more than anything is the fact that it was cooked by a human being and not a corporation.
So what is the 1 thing you can do to improve your health & the health of your family? Start cooking more meals at home. This is the major reason why I joined Wildtree. Wildtree is a Certified Organic company that specializes in bringing the family back to the dinner table by providing the tools to make meal prep easier, faster, & healthier. The facility is 100% peanut free & the only tree nut used is coconut. The products have clean ingredients that you recognize-there are no fillers, chemicals, or MSG in any of the products. For example, take a look at our taco seasoning comparison. Now you guys know that I personally make my own taco seasoning. It's really easy & it's awesome. But if you are not going to take the time to make your own (my recipe here) then Wildtree's Taco Seasoning is the next best option.
If you would like more information on how Wildtree can save you time in the kitchen & money on your grocery bill, check out Meal Planning with Wildtree. We are always looking for people who are interested in spreading this message too. If having a flexible schedule where you work when you want, get paid to eat & feed your family, all while saving 20% on your own products sounds interesting, contact me. I would love to tell you more about this amazing opportunity!
Whole Food Granola Bars
2016-02-14 06:18:13
A no-cook, gluten-free chocolate chip granola bar.
Nutrition Facts
Amount Per Serving
* Percent Daily Values are based on a 2,000 calorie diet. Your Daily Values may be higher or lower depending on your calorie needs.
Ingredients
2 cups of mixed nuts (I used ½ cup walnuts, ½ cup sunflower seeds. ½ cup pecans & ½ cup cashews),
1.5 cups organic oatmeal
½ cup chocolate chips
¾ cup shredded unsweetened coconut
½ cup creamy peanut butter
½ cup coconut oil
½ cup honey
2 tsp vanilla
½ tsp sea salt
Instructions
Add nuts, oatmeal, & chocolate chips to a food processor & pulse until nuts & chocolate chips are coarsely chopped.
Dump mixture into a large bowl & add shredded coconut.
In a medium sized microwave safe bowl, combine peanut butter, coconut oil & honey.
Microwave on low in 30 second increments until mixture is fully melted.
Add vanilla & sea salt; mix thoroughly.
Add wet mixture to dry mixture and mix thoroughly.
Line a 9x13 baking pan with a SilPat or Wax paper and press into a flat & even layer.
Chill until stiff & serve. Keep refrigerated.
Fit Moms Full Plates http://www.fitmomsfullplates.com/